Hello all!

We've launched a Stackby Formula Universe in Stackby One for you to test and reference every Stackby Formula that's there.
This is a hands-on template that you copy on your workspace and try all the different formulas that Stackby has to offer
We'll continuously update this template as we keep adding more formulas and interesting use-cases.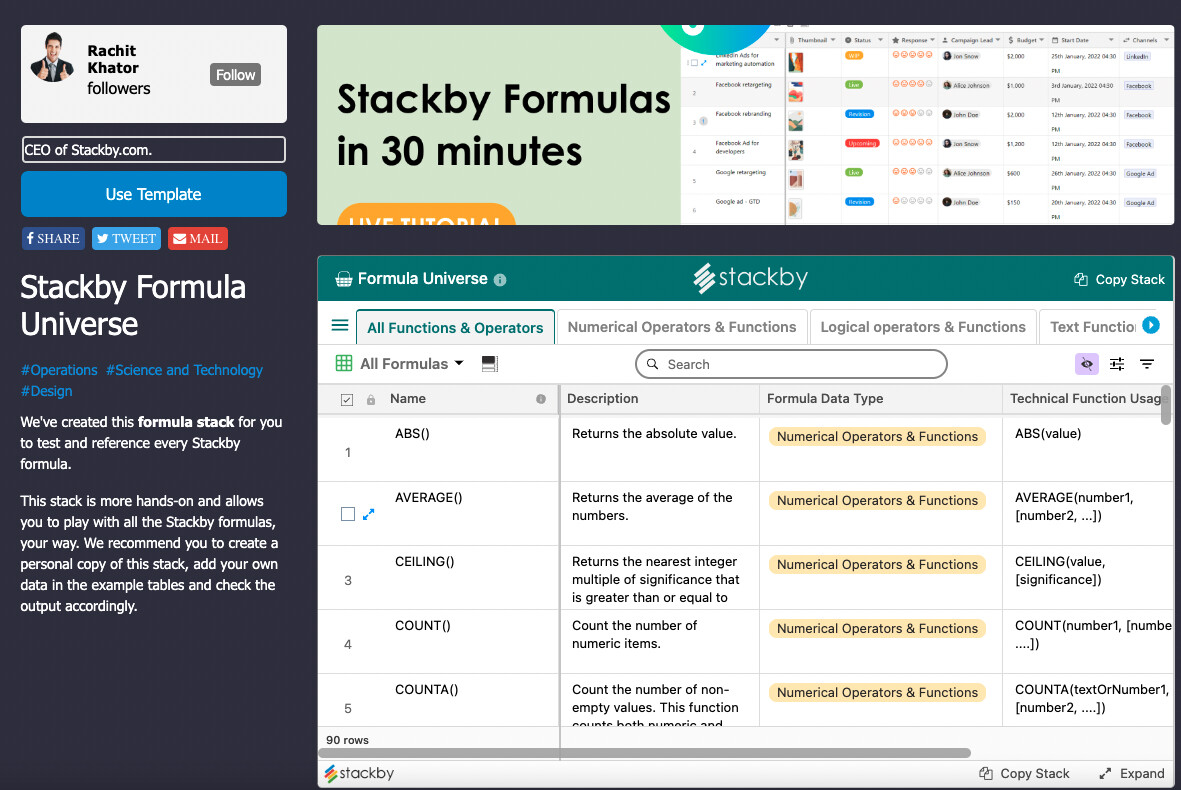 If you've built an interesting template on Stackby and you'd like to share and publish on Stackby One, check out this 2 minute video on how you can do it.
Let us know what you think