Now you can set conditions on forms columns visibility.
Here's how to use it in the Stackby form builder:
Underneath the column title/description, turn ON the toggle switch labeled "Show column only when conditions are met."
Choose another column and the value or condition it should meet.
Like with filters, you can add as many conditions as you'd like to a column.
Some extra tips:
You can make conditional form columns 'Required'.
You can chain multiple form columns together in a sequence i.e set one condition form column and use it as a condition in the next one.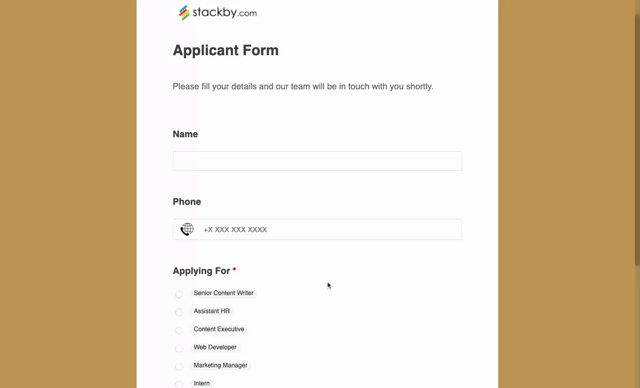 Here's a quick video on how to use it: Conditional Logic on Forms | Stackby Forms - YouTube