Hello everyone,
We've added bunch of new updates that we're excited to share in 2023. Our roadmap looks solid, and you will see tremendous improvements and new features to Stackby.
One such feature launched is a new expand box editor on calendar view.
Now clicking on any record in calendar view, will give you a small expand box where only the record primary column and date will be visible. That way you can easily add or change date without having to navigate the complete expanded row view.
For single date column, it will look like this: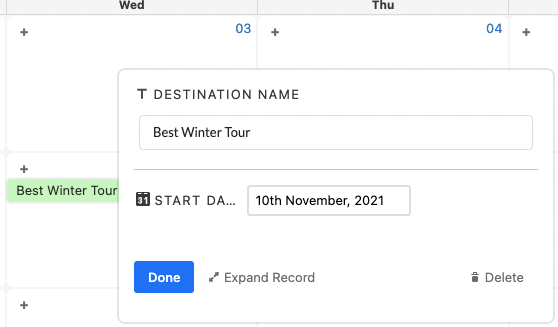 For multiple date columns, it will look like this: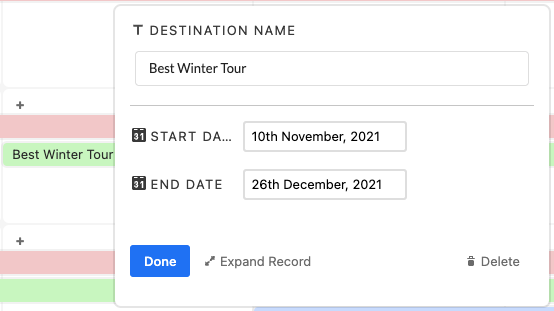 Now use your calendar view more effectively with this nifty improvement. Let us know what you think