Now you have the ability to add Google Docs, Sheets & Google Slides, from the Embed App in Stackby.
Step 1: Just give the necessary permissions from the Google Apps & just copy the share URL from Google Doc, Google Sheets or Google slides.

Step 2: Just 'Copy the link' and add it to the Embed App in Stackby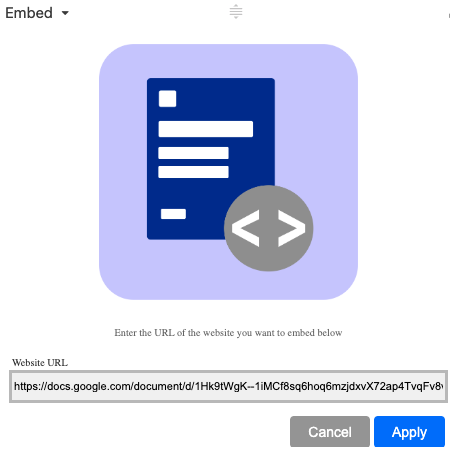 And that's it! See it load in Stackby and start editing right from the Stackby platform.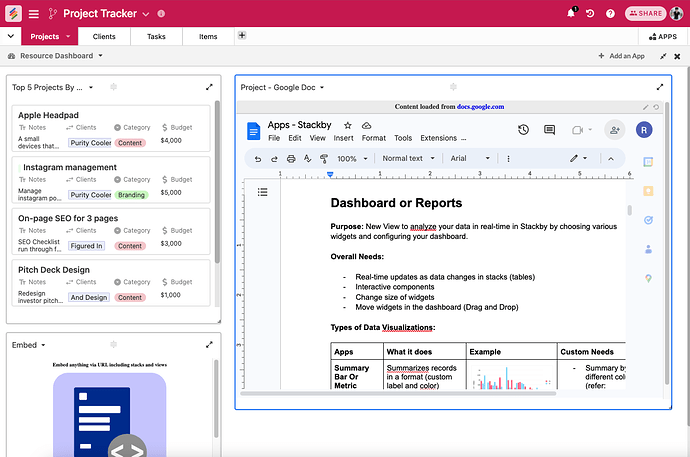 Let us know what you think!

We're trying to support other platforms as well. You can even add Stackby views from other stacks in your Embed app.