Now you can copy any other's view configuration to your current view super easily and save that precious time doing one by one. See how it works below!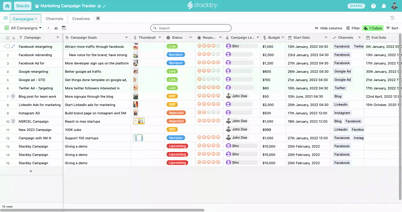 Step 1: Go to View Options Menu
Step 2: Click on Copy View Configuration
Step 3: Choose the view in your table and select what configuration (Column visibility, Row Height, Filters, Sort etc.) you want to copy to your current view.
Step 4: Click on Copy Configuration and that's it!
The configuration is now copied to your current view.